Nigerians are reacting to a video making the rounds on social media of an Iranian governor being slapped by an individual.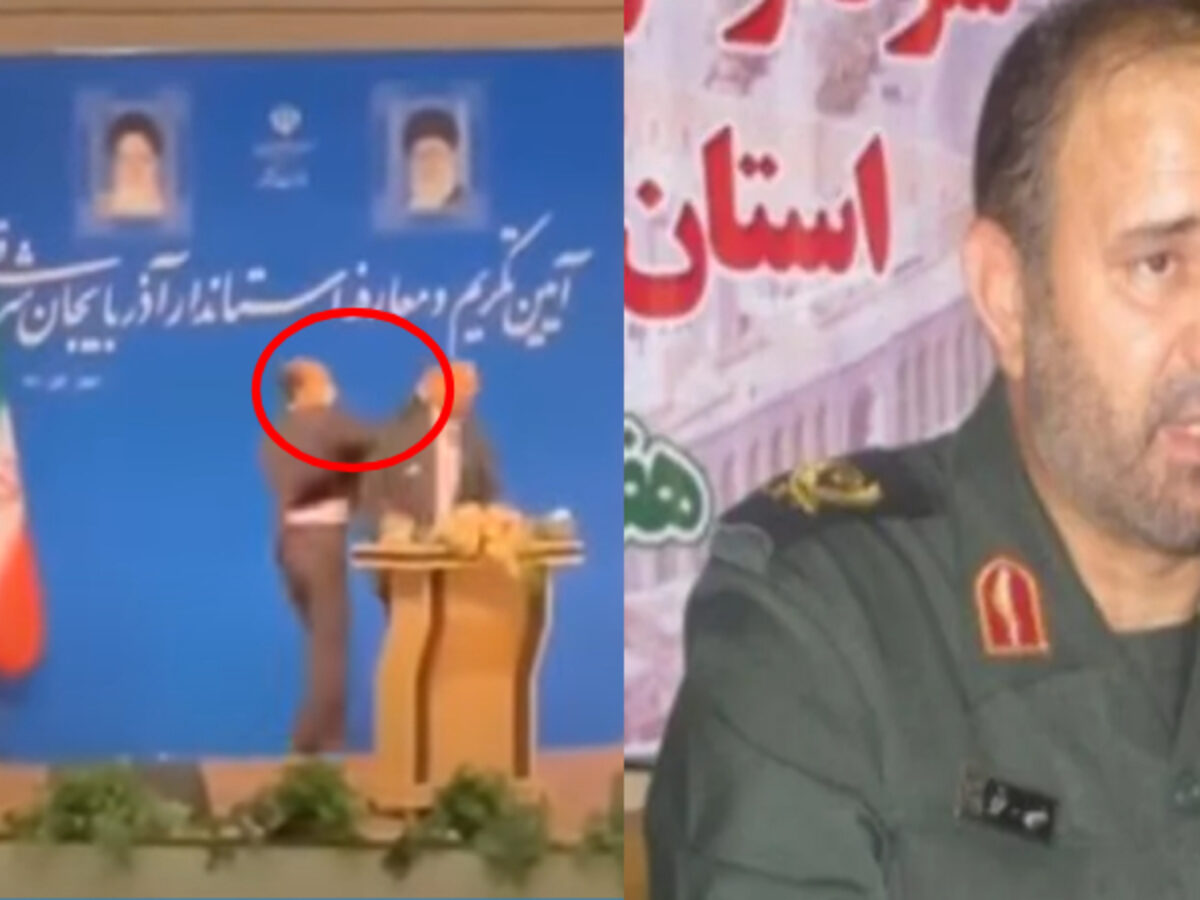 In the video, the governor is giving a speech when another person walks upstage and slaps him hard in the face without saying anything.
After the slap, security and others rushed upstage and took the man away.