This lovely lady married the love of her life, which is understandable because you don't marry someone who isn't your life partner.

However, this story has a tragic ending because the bride, as seen in the photo below, never lived to see her husband on their honeymoon.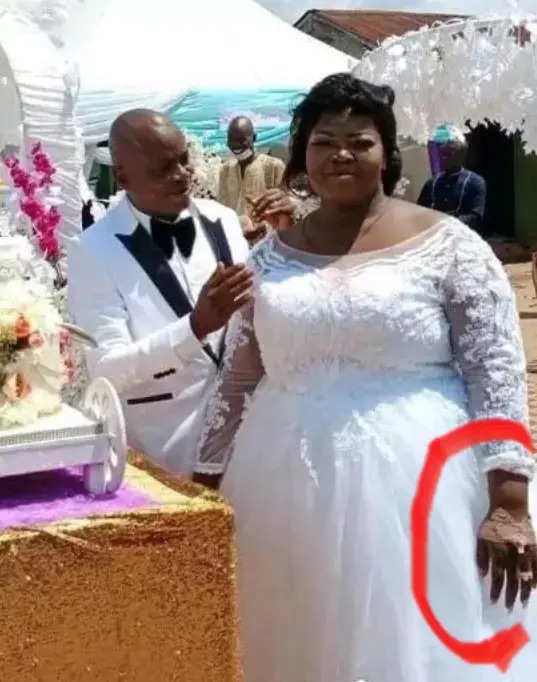 She can be seen in two separate photos. On the left, I'm wearing a wedding gown, and on the right, she's getting ready for her wedding.
However, in the image below, you can see that her hand is fine and that there is no problem in the right shot.
Her hand is being seen with something in this below photo, which is why it is circled so that you can see what is being noticed on her hand as well. This lady seems to be in poor health, as she has a drip needle on her side, and you wonder how she was discharged with a drip needle.
According to the below screenshot, it is reported that this lady was getting married with a drip needle on her hand and she died the following day, such a sad story about what happened to her and the husband.
Social media too had something to say about her sad story, let's read all comments below and see what they had to say about this sad ending.