A woman has jumped from the fourth floor of a building allegedly to escape from the wife of her lover.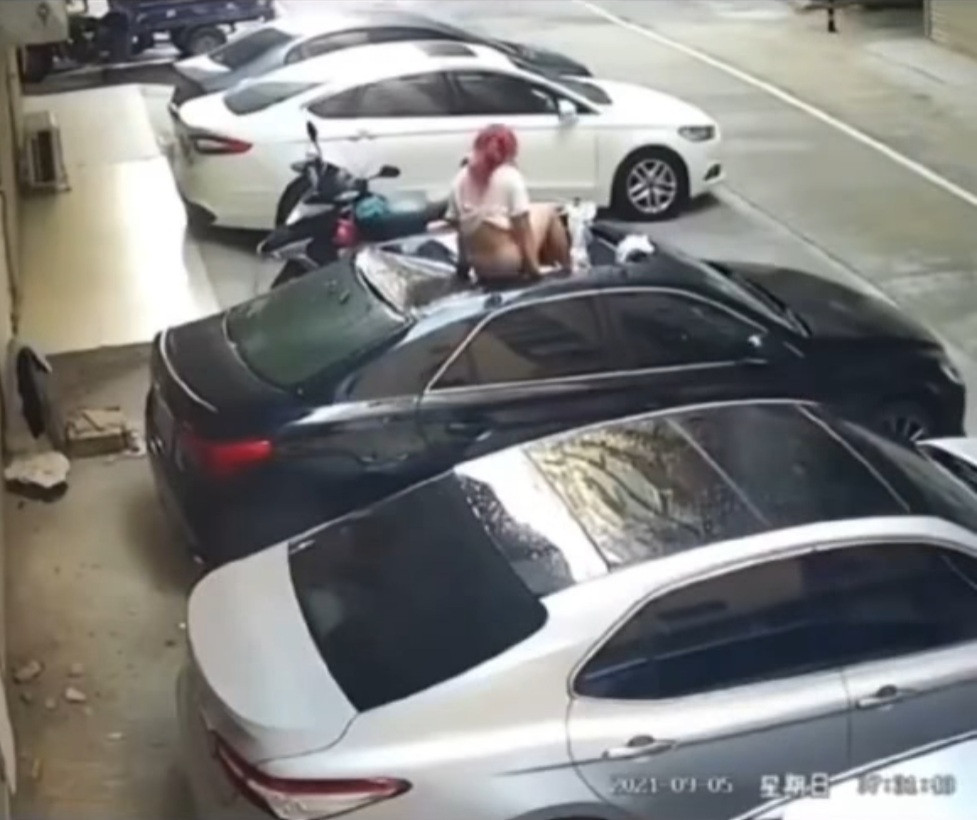 According to reports, the sidechic crash-landed on a car after she jumped down from the fourth floor of a building.
She decided to take such a drastic move when the wife to her lover came home unexpectedly.
From CCTV footage of the incident, the lady who landed on a car hurt her back.
She was seen painfully placing her hand behind her back after the fall.
According to date on the video, the incident happened on September 5th.
Below are the hilarious reactions of some readers:

Anonymous: "Episodes and life of a side chic."

Anonymous: "Escapades of a side chic…..all na stil hustle o even if you break spinal cord ontop hustle."
Anonymous: "That back is gone. Life time of pain."
Anonymous: "Wahala be like bycicle…fear say wife wan catch you, you come jump, back come dey pain and finally egbese for you cos you go pay for the car wey you damage…(laughs). Take home for you is to try and look for your own man and leave somebody else's man alone."
Anonymous: "These b*tches ain't smiling at all…"
Anonymous: "This is not funny."

Anonymous: "Forever spinal cord injury. Na stretchers Dem go need to come pick her up. Oloshos with red head."

Anonymous: "Na spinal cord problem she don get so. And she knows he's a married man. May God help you to heal, if not na wheel chair straight. Spinal cord injury too bad.
@Madilaw: "Spider woman side chick."

Anonymous: "Rubbish , so what ? because the wife came back you wanna kill your self mumu woman, the husband that brought you to his matrimony home did not jump it's you side chick that want to kill ur self for another man marriage crisis."
Ebagaku Edward: "With that kind landing, no more dog style or cow girl."