A Nigerian man, Uzoukwu Anayo, has taken to social media to shower encomiums on his selfless sisters for being a great impact in his life, stressing that he wouldn't have gone far in life without them.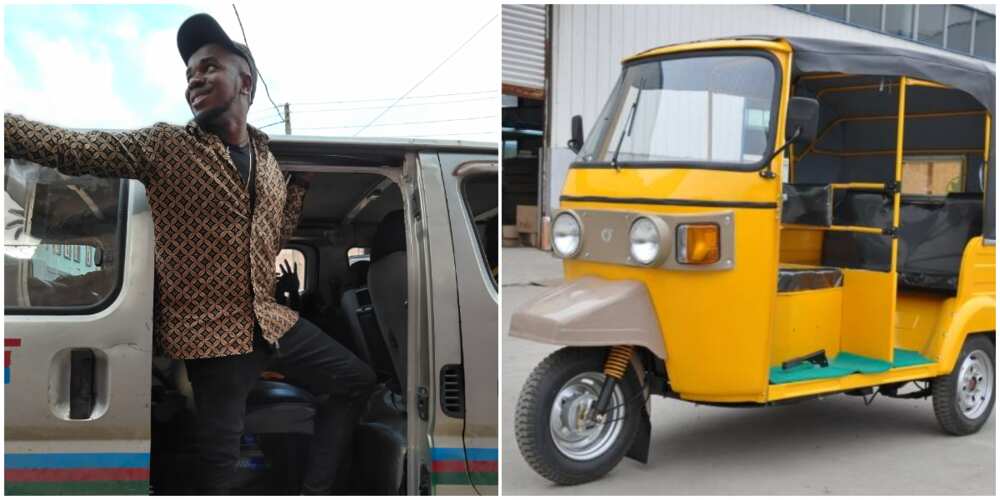 Photo Credit: Uzoukwu Anayo, Keke Napep | Facebook
In a Facebook post, Anayo seized the opportunity to shade women who would rather lend helping hands to their husbands-to-be than their brothers.
Anayo supported his statement with a brief story of an interaction he had with a lady who ignored her brother and showed kindness to a man who promised to tie the knot with her.
He narrated that while the lady's brother roamed the streets jobless and with no skill, she ignored him and bought her fiance a keke.
When he quizzed her, the lady explained that she ignored her brother because when he gets married, another woman would reap the benefits of the help she rendered.
Shocked at the lady's defence, Anayo remarked that the reason was too flimsy enough that would warrant her allowing her brother to wallow in poverty.
He wrote: "One bought Keke for a man that wants to marry her but left the brother to be roaming about jobless and without skill.
"I couldn't believe her reason; that if she help the brother now, tomorrow he will get married and another woman will come and be enjoying the fruit of her labour. Can you imagine? So maka this useless reason now she rather let the blood brother struggle."