Shehu of Borno, Alhaji Abubakar El-Kanemi, has asked Nigerians to forgive repentant Boko Haram insurgents and live with them peacefully.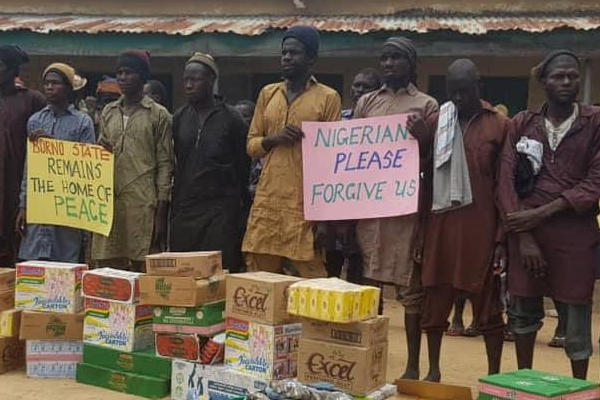 The monarch also backed the process of reintegrating the repentant insurgents back into society, adding that they have realised their mistakes.
Recall that the Nigerian Army had disclosed that over 8000 insurgents have surrendered their arms and ammunition, adding that the repentant terrorists would be reintegrated back into the society.
Speaking at an event in Maiduguri on Thursday, the traditional ruler stated that the reintegration move is a welcome development as long as it could bring lasting peace.
He said the insurgency in the state had lingered for a long time and that the people were ready to accept any reconciliation and peacebuilding effort.
The monarch stated that the traditional rulers of Borno, including district heads, village heads and religious scholars, have all agreed and accepted the reconciliation process.
El-Kanemi urged authorities to work together 'deeply' with local government councils, district and village heads in the peacebuilding processes.
He said, "The issue of Boko Haram is something known to us, and we have been battling with this issue for a very long time: If this thing will come to an end now, honestly it is a welcome development.
"As far as I am concerned, all the traditional rulers of Borno, including district heads, village heads and religious scholars, have all agreed and accepted that reconciliation is a welcome development for all of us."