A lady went all out in a bid to right a wrong done to her boyfriend.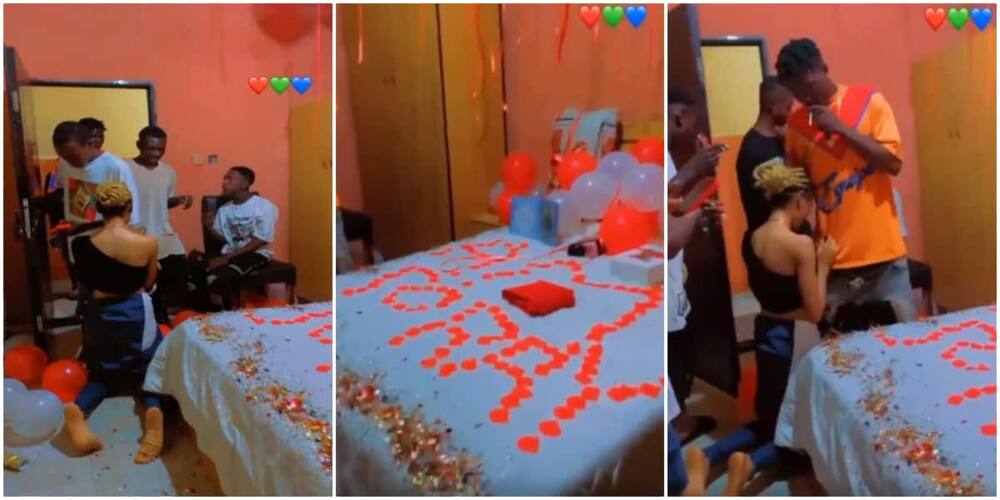 The Nigerian lady treated her lover to a surprise apology. Lady treats boyfriend to surprise apology in viral video.
Photo Credit: Screengrabs from video shared by @naijaloadedotng. Source: UGC
She decorated the room In a video shared by Naijaloaded on Instagram capturing the heartwarming moment, the lady maintained a position on her knees as the boyfriend and his pals strolled into the room.
She ensured the room was well-decked in the spirit of the purpose it was intended for.
The remorseful lady then held on to the helm of his polo as she apologised while one of his friends recorded the moment.
The boyfriend seemed unperturbed by her show of remorse as he puffed smokes into the air.
A hilarious point in the video was when a friend of the man helped himself by smashing balloons used in decorating the room.