A Nigerian lady, Angela Sughnen, has narrated how she bounced back from a very bad place in her life to achieving a first-class.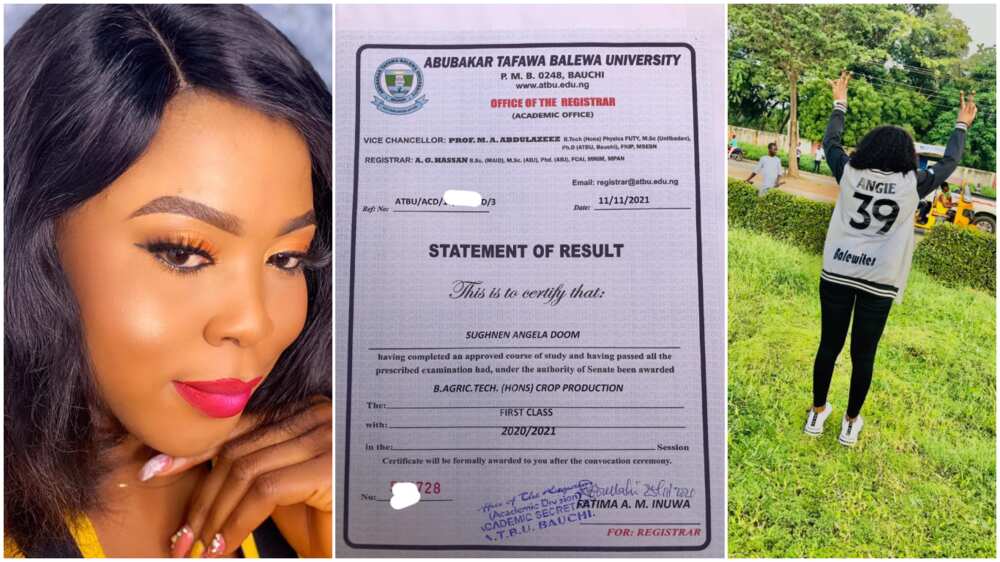 In a long Facebook post on Tuesday, November 30, the lady said she was a 400 level student in a Nigerian university with a 2.1 grade when she got involved in examination malpractice and was going to be expelled.
Facebook Vowed to be a better person Angela said that she was mocked and broken as she became a huge disappointment to many people.
The lady said amid the pain, she never waited to be expelled formally before she applied to another university.
She packed her bag and left.
Angela stated that when she headed up north, she never knew what she was doing.
While in her new school, she promised she would be a better version of herself there.
I was very serious in my new school Angela added that while she was in her new school, she never smiled in the examination hall, let alone help anyone.
She said: "Pain was my drive, God was my help and so I kept going and GOD helped me, the system was super tough but against all odds I d move the go."
On Thursday, November 11, her final result came out and she graduated with a first class in Agriculture. Angela hopes her story inspires someone who is going through the same thing.