Self-styled Yoruba freedom fighter, Sunday Adeyemo, aka Sunday Igboho, said in a video that he cannot be intimidated or arrested by security agents in Nigeria.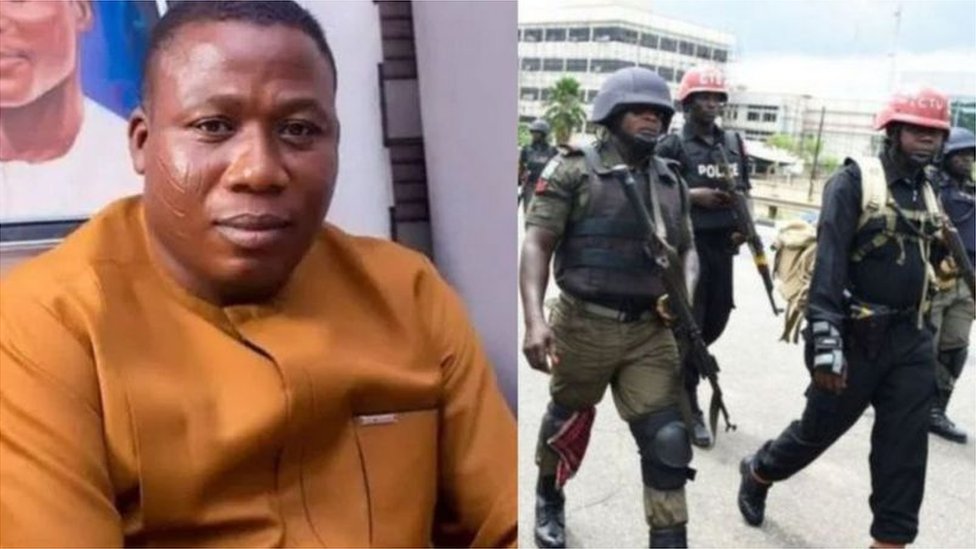 Sunday Igboho was seen in the video boasting that if 1,000 policemen come to his house in Ibadan to arrest him, hardly 100 of them return to their base.
According to him, if a hundred of the 1,000 policemen manage to escape his judgment, it might be that they disappear spiritually.
His words: "If you want to arrest me, come. I live in Soka. Make sure you come with a net and wheelbarrow. And don't come at night. If about 1,000 of you come at night, if 100 return, it means you use spiritual powers to disappear. I am not the type that can be intimidated by the police," Sunday Igboho boasted in the video.
Meanwhile, Sunday Igboho has been reportedly arrested in Cotonou, Benin Republic by security operatives in the West African country.
Igboho was said to been arrested Monday night after fleeing Nigeria to evade arrest by Nigeria's secret police.
According to report, a source privy to his departure from Nigeria said he had perfected plans to secretly escape from Nigeria through Cotonou and was heading to Germany.