Vocal Tanzanian preacher, Pastor Daniel Mgogo is known for preaching about social issues, unlike his counterparts who always share Bible teachings.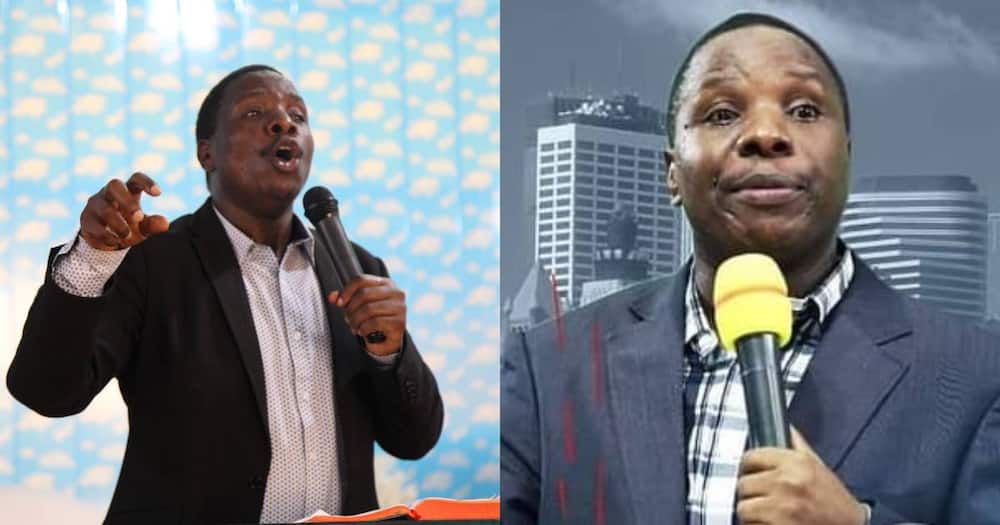 Pastor Daniel Mgogo said that no woman can stand a poor man.
In an undated video, Mgogo, while addressing his congregation during one Sunday service, advised men to work hard to earn respect from their wives.
"Mama ndio kila mtu pale nyumbani. Stop calling her 'my dear' and tafuta pesa (look for money)," he said.
The man of God boldly said that no woman can stand a broke man.
"Nani alikuambia maskini anaheshimika? Kama huna pesa nyamaza! Ishi na watu kwa upole. Ukitaka heshima tafuta hela (No one respects a poor man. If you don't have money keep quiet. If you want to be respected, look for money)," he said.
Mgogo also blasted men who can't provide for their wives, and he said:
"Umebaki tuu na suruali na penzi then unasema hakuheshimu. Akuheshimu kwa kivipi? Duniani, ili watu wakuheshimu lazima waone gharama (All you can offer is love and complain your wife isn't respecting you. For a man to be respected, you must spend on a woman)."