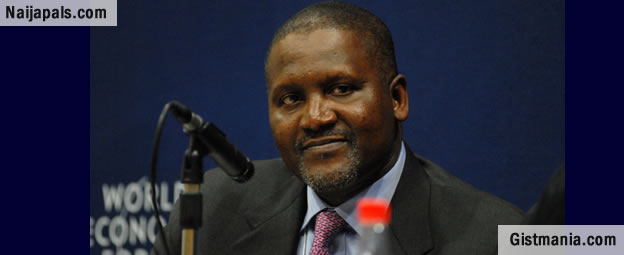 According to International business site Bloomberg, Africa's richest man, Aliko Dangote, has lost more than a third of his wealth this year alone.
According to the article, Dangote has lost 35% of his wealth which sums up to $5.4 billion.
The losses are attributed to commodities slump and the devaluation of the Naira in June.
Dangote's net worth is $9.9 billion, a 62% drop since January 2014, according to the Bloomberg Billionaires Index.