If you are a salaried person, you would know that the liquidity of money and savings, are of equal importance. However, there are times when the expenses are likely to exceed your monthly salary, and you are left with 'nothing' to invest. Hence, it becomes inevitable to choose an investment plan that encourages monthly saving, and high returns in the long run.
Public Provident Fund (PPF)
If you are looking for a long-term investment option that offers tax exemption, Provident Fund is one of the best bets. It provides tax benefit under Section 80C, and the interest earned too is exempted from tax. There may be occasions when you wish for availing loan for maximizing your financial reach. PPF is beneficial here too. Although it has a tenor of 15 years, you can avail a loan after its third fiscal year. In short, it proves to be a sound investment plan for those looking for minimal risk, tax deductions, and other added benefits. Begin your investment with as small a sum as Rs.500 today!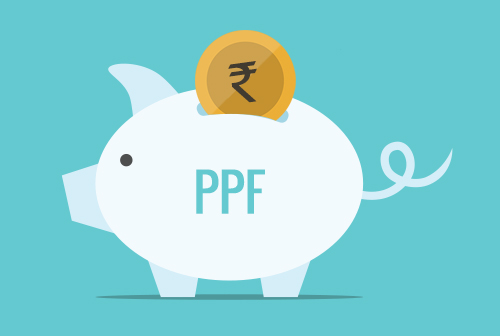 Fixed Deposit (FD)
If you belong to the salaried class, fixed deposit is one option you should be considering, not only for its flexible tenor but also for its high rate of interest. Apart from banks, financial companies to, provide the facility of fixed deposit. You must research and learn about the best and recent fixed deposit schemes. Some companies like Bajaj Finance offer a decent FD interest rate of 7.85%, which can go up to 8.20% in special circumstances. Also, you are free to choose the tenor – 12 months to 60 months – according to your financial need. As a salaried person, it's better to park your money in an FD account than keeping it in a savings account, as the interest earned on FD is higher.
Companies like Bajaj Finance also provide a facility of FD calculator in case you want to calculate the total amount on maturity. Here's more about it:
Recurring Deposit (RD)
With our hands full with a series of monthly expenses, this is a perfect way to inculcate monthly saving. Save a part of your income every month and deposit in the recurring deposit account, which eventually becomes your high paying investment! Sounds great, isn't it? The minimum amount to contribute to the account is Rs.500, and the minimum tenor is six months. Moreover, the rate of interest is equal to that of FD, hence higher than other saving schemes. At the end of the tenor, you will be surprised to save a huge amount, without much ado. Small savings do lead to huge investments, and RD proves it.
National Saving Certificate (NSC)
Again, one of the viable investment options for a salaried person, NSC is primarily used for small income saving and tax saving purposes. The facility of NSC can be availed at a nearby post office for the tenor of five and ten years. The most significant benefit of this scheme is that the investor is entitled to tax benefits under Section 80C of Income Tax Act. Another post office saving scheme – Monthly Investment Scheme – too pays guaranteed returns on investments. However, this scheme does not provide any tax benefit to the investor.
Hence, it is advisable to do thorough research before you invest in a scheme. Let not your present interfere with your future; park your money in a smart investment scheme today!