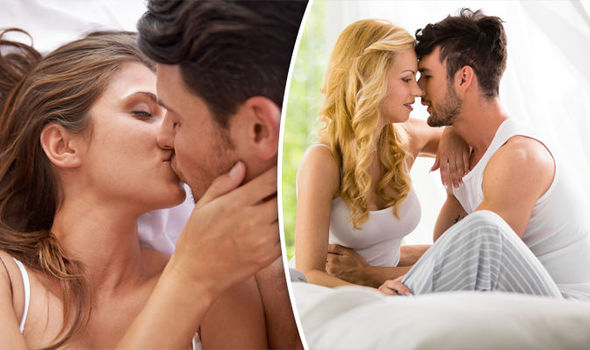 10 Signs Your Woman is Deeply in Love With You
She's a queen who wants you to be her king!
Love is a complex issue even for the ones who have been knee-deep in it for too long. On top of that, human behavior in itself is an intricate web of realities and facts to understand. Coupling both of these things together, it can be quite difficult to get the hints that the emotions one is showing are indeed of love. Everyone expresses the colors of love differently, depending on both their age and gender; basically because their psychological and emotional responses to handle this thing called love vary. Women do it differently than men and vice versa. Though the former might tend to make it either more complex or simpler than it actually is.
Love is a very beautiful yet a very weird emotion. When a woman is in love, no matter how mature, sensible or in control of her life she is, one will be able to observe a few differences or changes in her personality which would indicate that she is madly and deeply in love.
She might act like a child or the wisest one; sometimes she may be all loud and clear about it and at other times, she will be exceptionally silent about it. It can be a total paradox at times too she might say one thing while she means the other. Her actions, when she is in love, might not always coincide with her intentions. And all this confusion and not-so-straightforward behavior is all due to the fact she has hopelessly fallen in love with you. To harbor such strong emotions as those of love often makes a woman lose track of her common ground, making her behave rather unexpectedly and strangely.
Here, we have a list of 10 indications which can tell a person that is a woman is deeply in love with him. These changes are usually noticed by the man himself who wants to know whether the woman is in love or not or by the friends of that woman.
1. Unusually shy behavior:
It is quite a common feeling to have those butterflies fluttering around in your stomach when you are around the one you love. Women, being the more sensitive ones, tend to handle such a sensation differently. When a woman is around a man that she is deeply in love with, people around her start to notice a few changes in her. Those changes in her mainly highlight the enhanced feminine qualities of the woman. People would observe that the woman starts to get shy over small things, such as communicating directly with the one she loves, hesitating to make direct eye contact, rigid body postures and so forth.
Such shy body language is an instant and an obvious sign she has deep feelings of love for that special someone. She cares what you think of her and her feelings towards you get the best of her, hence leading to all the shyness. When the man is around her, even her voice would turn a little squeaky and low. The reason for shyness is usually due to the increased heart rate and the butterflies in her tummy. In some cases, it is beyond the woman's control, no matter how confident she is. This is a really good indication of telling that she is in love with that man.
2. Gives man presents without any reason
The exchange of presents is considered as a gesture of love and care If a woman is in love with a man, she would buy presents for him without any reason. Usually, we buy presents for our loved ones on their birthdays or anniversaries, but in this case the woman would buy gifts without any proper reason. It is a really good indication of her love for that man. She likes to invest all that time and effort in first coming up with something valuable enough to gift you, going to a gift shop, buying you that present then sitting back and relishing by seeing that smile quirk up your face. Your little moments of joy become her soul concern and when she tries her best to be the one to bring up about those moments, know that she loves you dearly.
A woman believes in doing such random acts of kindness in the name of love. She will also share more of her stories and special things those that mean something special to her when she truly loves you. You might be gaining a present from a woman who really loves you. But she will only be expressing her feelings to you while doing so. Hence, do not let them go unnoticed. Know that she views you as someone worthy enough of her time and affection so as to give them something worth keeping.
3. Acting slightly childish in front of the man she loves
As mentioned earlier, love is a beautiful yet a very weird emotion. It brings out the strangest parts of our personalities, ones even we get surprised to see blooming out of us when the one we love appears before us. A woman may start to behave childish around the man she loves because she would believe that she can be cute around him. Childish behavior mostly indicates cuteness. She will try to woe him by her innocent actions and words, but know that her intentions are highly pure and acting innocent just shows a glimpse of her deeper feelings for you. Many people believe it can make a woman attractive and it is all but natural for a woman to be jumpy, excited, cuddly and a little bit squeaky around the man that she loves.
One cannot say that this childish behavior is shown in order to gain attention, but in fact it is completely natural and it comes from the woman without her control, especially when something as strong and gripping like the hand of love is holding her down, getting the best of her senses. Sometimes, acting all childish might even end up making her look silly which would make her special someone beam a little with joy and surprise. Her childish acts might also make her loved one more interested and curious as to the kind of person she is. They would want to get to know her more, which will only make her childish behavior bear its fruits.
Now she would never bother to make herself look like that if she did not really harbor feelings of love for you because after all, only loves makes us deviate from our normal and routine behavior, making us do the exceptional for the sake of the one we love.