By Justina Lee, Yuji Nakamura, and Benjamin Robertson
Zhao Changpeng turned Binance into the largest crypto exchange
Global regulators are now cracking down on the industry
Bitcoin: What's Coming in the Year Ahead
Even in a cryptocurrency industry teeming with overnight success stories, Zhao Changpeng stands out.
In less than eight months, the founder of Binance has grown his company from an idea into the world's largest digital-asset exchange by traded value. He has vaulted from obscurity to the cover of Forbes magazine, steered Binance to a $200 million profit in its second quarter of existence, and amassed a personal fortune that he claims is worth as much as $2 billion.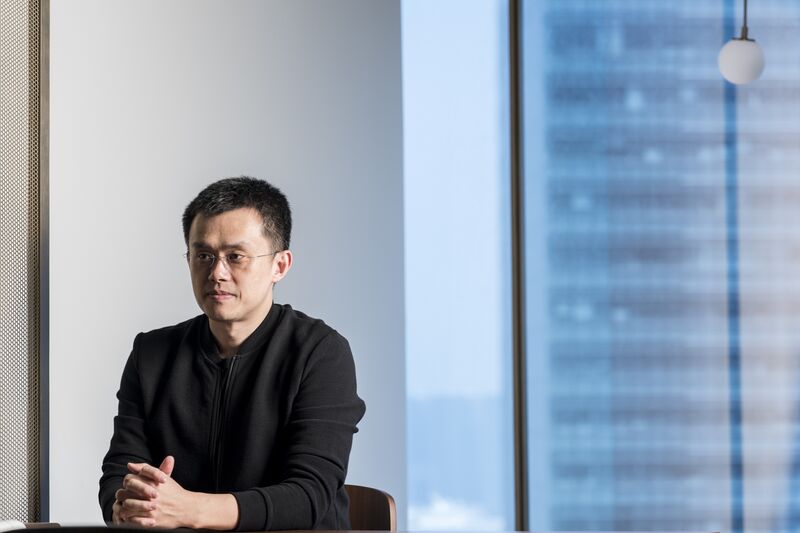 Zhao Changpeng
Photographer: Anthony Kwan/Bloomberg
But after a meteoric rise that defied financial orthodoxy (Binance doesn't have a bank account or a public address), the 41-year-old coder-turned-exchange kingpin is now facing headwinds that threaten to send him — and a big swathe of the cryptocurrency trading complex — back down to Earth.
Not only have the world's virtual currencies lost more than half their value since crypto-mania peaked in January, but trading activity has slumped and hackers have stepped up attacks on cryptocurrency exchanges. Perhaps most worryingly for Binance — which like many of its peers has been operating with little to no oversight — regulators around the world are clamping down on the Wild West environment that enabled the venue's breakneck growth.
Zhao abandoned his plan to build a base in Japan last month, following inquiries from the nation's securities regulator that led to an official notice to stop operating in the country without a license. Hong Kong's Securities and Futures Commission has also issued warnings to Binance and several of its peers in recent months, telling the exchanges to refrainfrom trading cryptocurrencies that qualify as securities, a person familiar with the matter said.
If any of this has shaken Zhao, he's certainly not showing it. When news of the Japan warning emerged last week, he responded by sharing a Chinese proverb with his more than 139,000 Twitter followers: "New (often better) opportunities always emerge during times of change." In a series of interviews with Bloomberg News over the past two months, Zhao has described regulation as a risk for Binance but said that he wants to work with authorities. He also made it clear that he's as optimistic as he's ever been about cryptocurrencies.
"I'm convinced 100 percent that crypto is the future," said Zhao, who is the single largest shareholder in Binance and makes all the company's key decisions. "I just know it will happen."
Not everyone is so sanguine.
"It's a regulatory minefield out there right now," said Thomas Glucksmann, head of Asia-Pacific business development at Hong Kong-based crypto exchange Gatecoin Ltd. "Less than a handful of jurisdictions are welcoming crypto businesses and even fewer have very clear rules and guidelines 
for crypto exchanges."
Read now
Over 100 companies express interest in Ibom Deep Sea Port
Binance, whose online platform allows users from almost anywhere in the world to bet on the direction of hundreds of cryptocurrency trading pairs, has several of the attributes that regulators worry about read more>>>>full story at forexpot now