African ladies are indeed beautiful and well endowed by nature, many African ladies have gotten recognition and even to a larger extend: Global recognition because of their elegance, beauty, and admirable curves.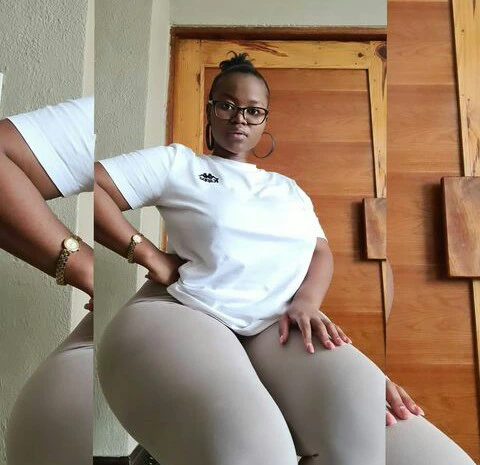 However, Instagram remains one of the social media platforms where one can easily get to meet many beautiful African ladies because many of them are social media users and love sharing their photos on the internet.
It is now a common knowledge among individuals that African ladies are blessed with cute body shape and beauty and they have always loved to thrill internet users with their cute photos as they flaunt their gorgeous body shape.
One of these beautiful African ladies who has always loved to set internet ablaze with her captivating photos is Lulu Zyelulu.
Lulu Zyelulu is a beautiful young lady from South Africa and a popular Instagram model with abundant followers. She is one of the most beautifully endowed South African ladies with a lot of things to be admired.
Lulu is popular on Instagram for her stunning photos she consistently serves her followers and she doesn't care about what anybody may say about her as she shares any kind of her photos online anytime she likes.
Recently, the endowed lady shared new stunning photos of herself on Instagram where she was spotted seen wearing a simple dress without bra.
Although, nobody drags Lulu for sharing photos she took without wearing a bra on social media except for a young man who hasn't come to realize that not every woman feels comfortable with wearing bras always especially, the chubby women.
The young man whose his Instagram handle name is identified as "Obinwanne01" reacted to the photos of the beautiful lady said – 'Go Put On A Bra'. Although, Lulu has not given a response to the man's reaction over her photos but I think she doesn't care or moved by what the young man said.